I prefer free-diving to SCUBA, but maintain a technical certification for the latter. I started divelog·blue for my interepid nephews to follow along in our adventures.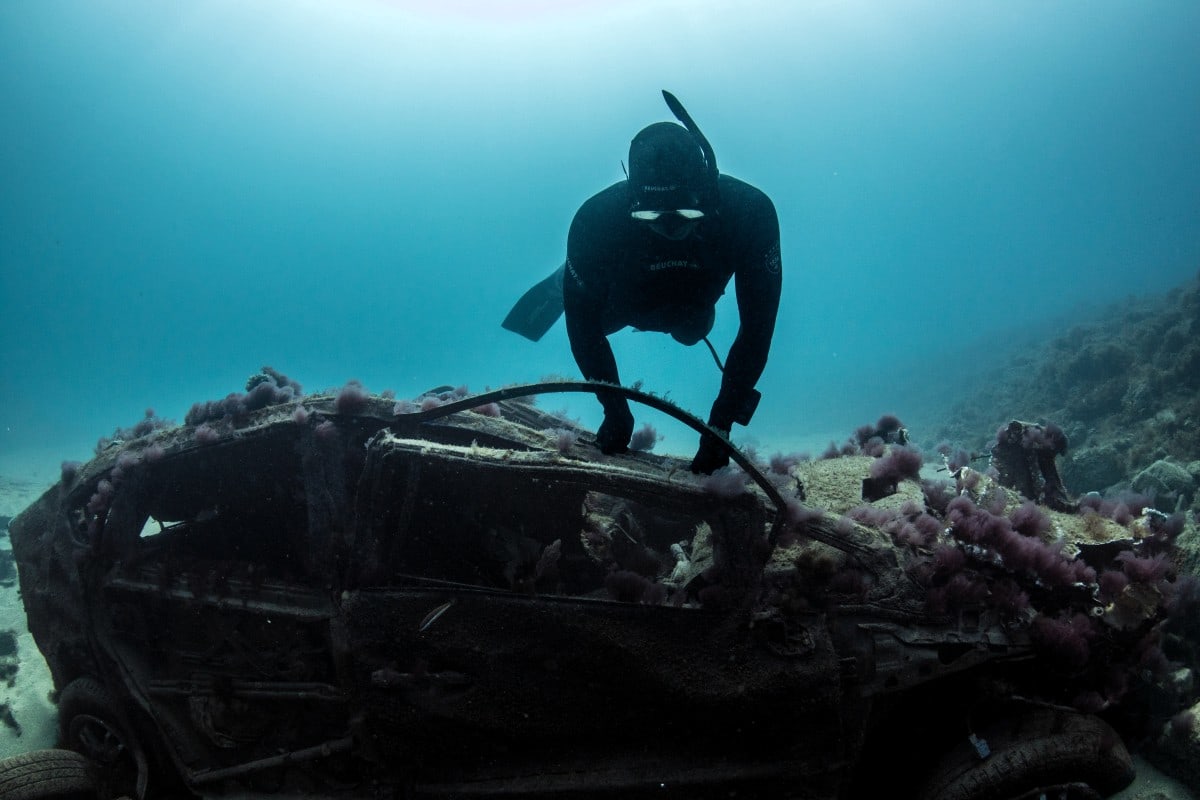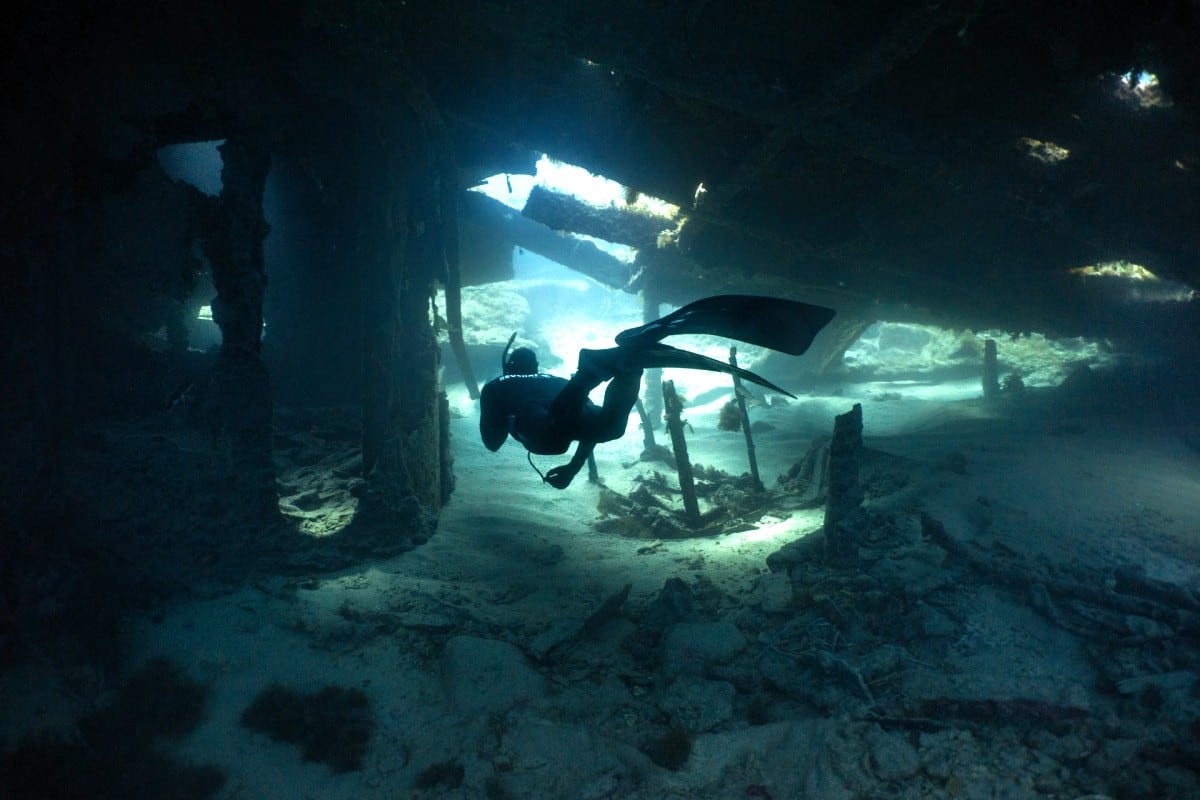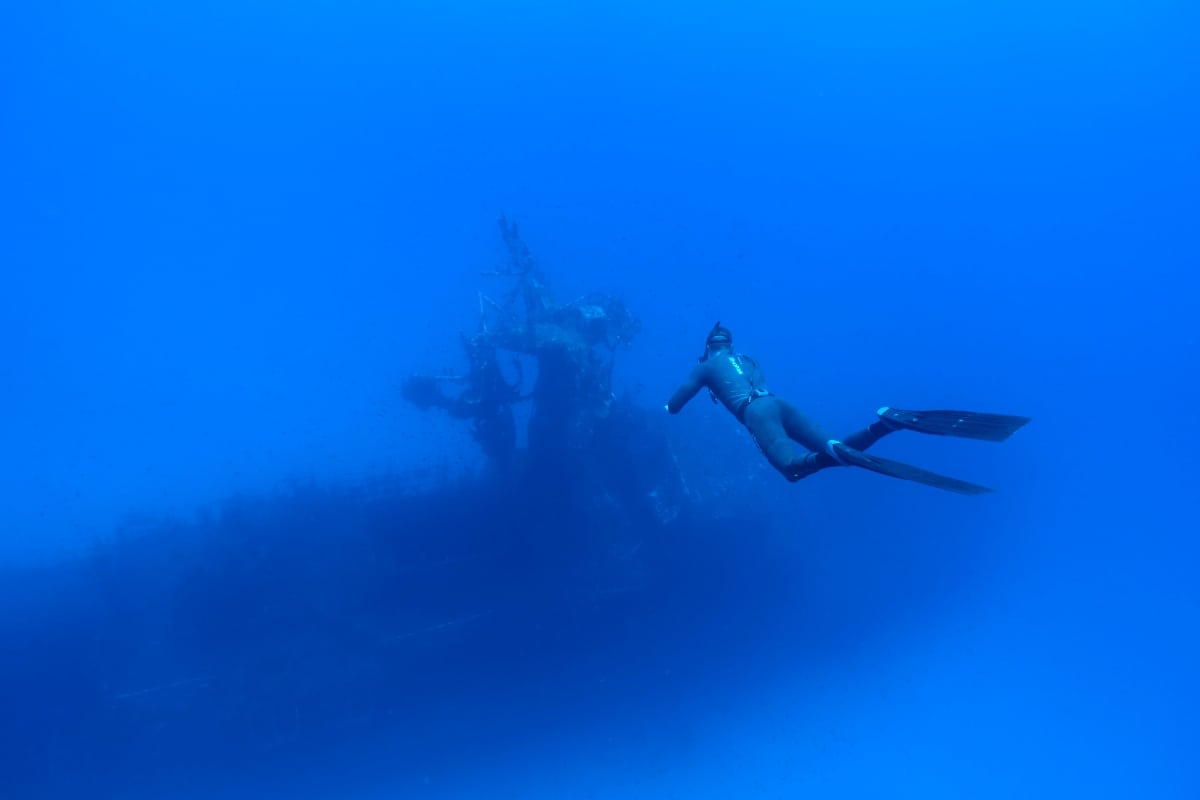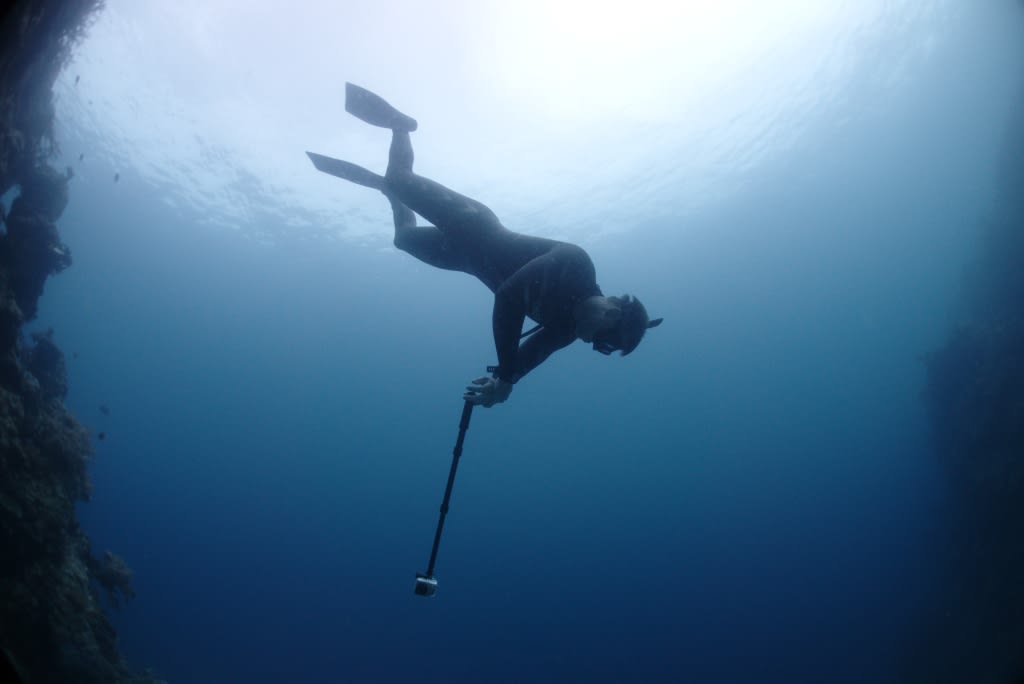 Apropos nothing, here are some stories.
We were in
Raja Ampat
, free diving a sea mount in strong current—strong enough to limit each dive to a minute, minute-half at most. Below us were two
reef manta rays
, each at least 2 or 3 metres in width. I kept diving down next to one in particular, fighting the current alongside their cleaning station. Each time I dove, it swept closer til we were eye-to-eye, no more than 20 cm apart with its wing extending below and beyond me. Finally, on a dive closest to the bottom, it slowly, gently swept atop and over me. For a moment, I was entirely wrapped in manta.
Anything about whales. Whales are beyond comprehension until you're right alongside them. During a set of dives in
Vava'u
, we spent a lot of time with
humpback whales
. One time in particular, a
singer
, was at 20 metres or so. I dove down alongside him, which is itself a little scary—12 metres of whale at a murky 20 metres—and he started to sing. I felt, before I heard, the sound: like being squeezed with a giant hand for a split second. And then the song. (Needless to say, being squeezed at 20 metres by an unseen force is serious business. Well, whales are serious business.)