divelog·blue

Kristaps Dzonsons
Farewell, Misool Eco Resort! Farewell, Raja Ampat! On our last full day, we spent the morning SCUBA diving the magic mountain, then had some scooter fun in the house reef. Would we come back to the area, or to this particular resort? Any time!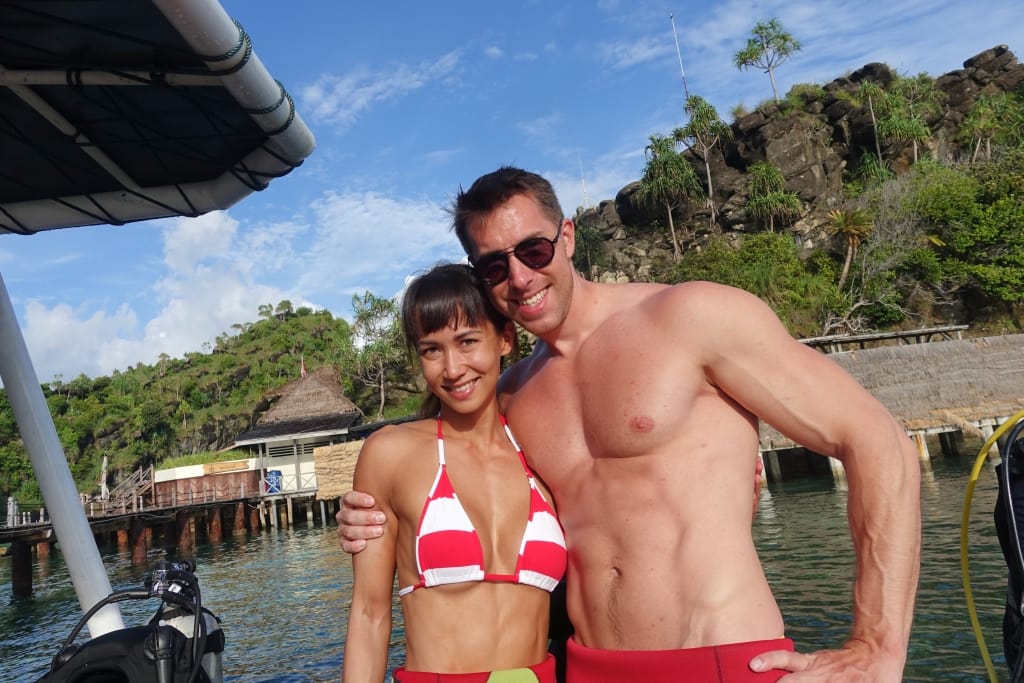 Despite not seeing any reef manta ray (Manta alfredi) at the sea mount, we had the tremendous fortune of stumbling across a lone dolphin (or porpoise?) at depth, scratching his back on a patch of coral. We all drifted closer, but upon spotting our group, the dolphin took off. Not in the mood for playtime…
We also stumbled across a tasselled wobbegong shark (Eucrossorhinus dasypogon), which is one of the more peculiar creatures I've seen. This shark is a well-known resident of Magic Mountain, but a tremendously interesting sight for us.
Some hours after our dive, we also took to free diving the Misool Eco Resort house reef with electric scooters. This was so much fun! It was a tremendous treat to jet down to the sands and simply drift along without any effort. Then ascend similarly. We immediately decided to look into renting such scooters when we return to Malta, and maybe returning to the P29 for some fun at depth. Absolutely worth it!